I was honored to speak at the Opening Minds Conference and Expo in Chicago.  It is one of the biggest early childhood events of the year and I was so excited to be a part of it. I presented on How to Easily Incorporate Yoga in Your Preschool Classroom with Poses, Games, and Mindfulness Within Your Existing Curriculum.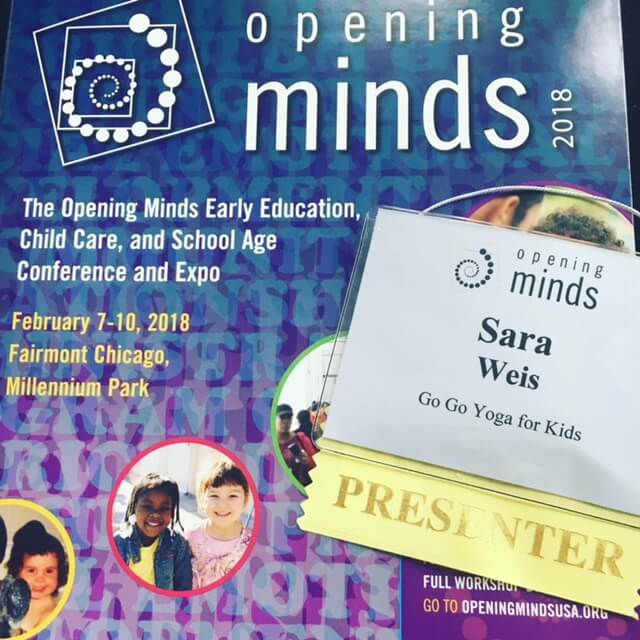 I may have slightly overpacked, but I had so many props, resources, and ideas that I couldn't wait to share with fellow educators, counselors, parents, child care providers, and health care professionals the importance of introducing yoga to young children.
Get The Best Yoga Poses for Kids
Get kids fit, flexible, and focused with our Best Yoga Poses for Kids Guide.