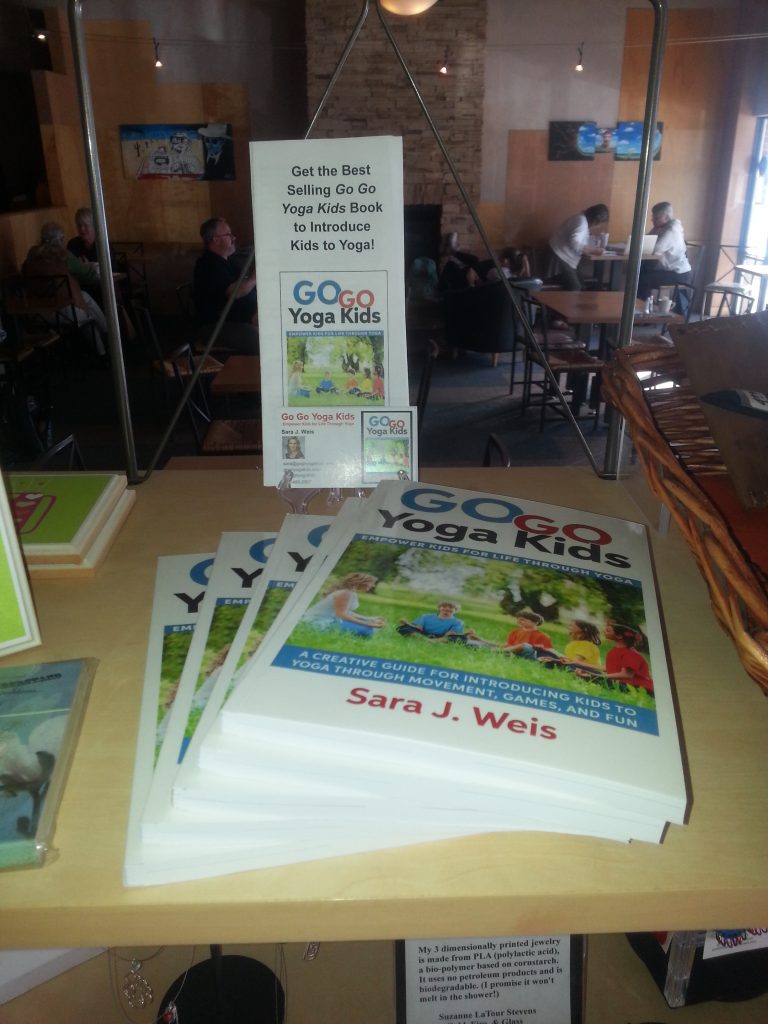 Celebrate the Day at Grounds for Celebration  and with Go Go Yoga Kids!
The Bestselling Go Go Yoga Kids: Empower Kids for Life book is excited to be found at  3 locations in West Des Moines, Beaverdale and Windsor Heights in Iowa.
Come check it out! Their coffee, atmosphere  and community; support cannot be beat.