Thrilled to be the #1 New Release in Lesson Planning for Educators. That is what I am all about. I love writing lesson plans for teachers that will hopefully reach children to help them be active, flexible, focused and mindful.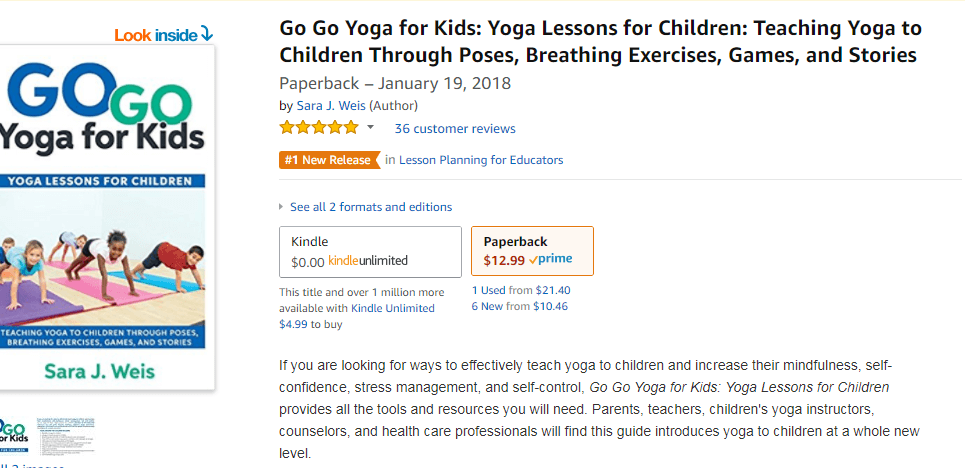 Get The Best Yoga Poses for Kids
Get kids fit, flexible, and focused with our Best Yoga Poses for Kids Guide.